PICK YOUR STYLES
Begin your journey with Waheid, who will guide you through our wide selection of colors and patterns to select the perfect fabric. Personalize your garments with design elements such as genuine horn buttons, unique linings, and vibrant threads.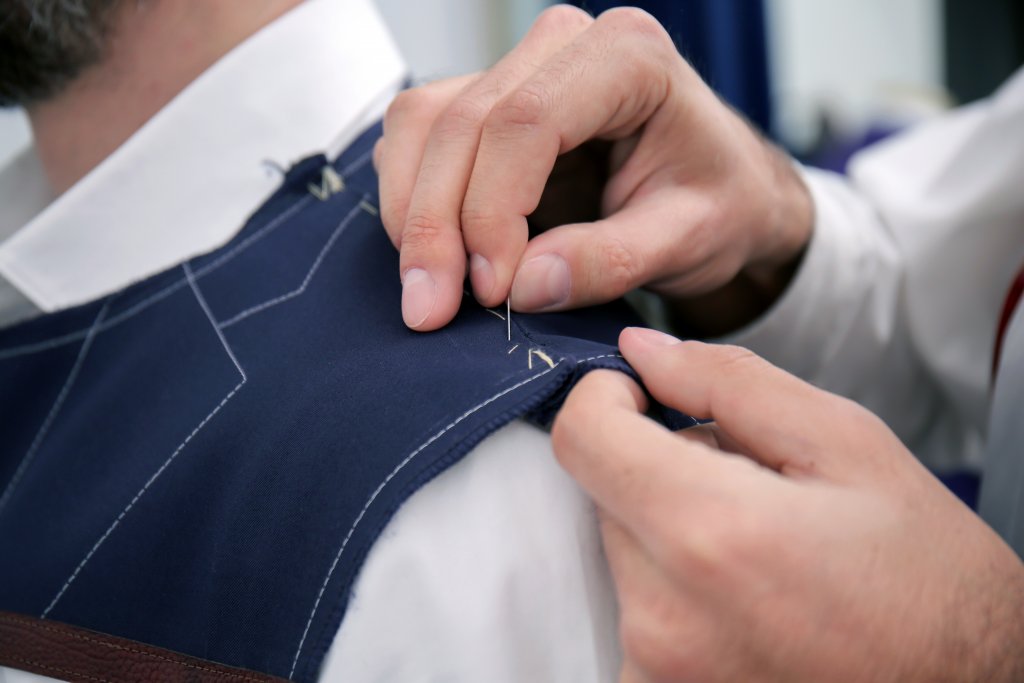 MEASURED FOR YOU
Once you've designed your garments, we'll take over 30 measurements, checking everything from body circumferences to shoulder slope, posture and arm position. For clients doing full bespoke, after we draft your pattern you will fit a test "muslin" garment made from this pattern. This trial fitting ensures your the pattern contours precisely to your body.
TRUELY SPOKE
Once your pattern is complete, your garments will be cut to your precise measurements, ensuring you look and feel your very best. Every client has a paper pattern made and stored for them. These unique patterns are what separate a true Bespoke suit from a made-to-measure garment.